The kitchen sink has always been considered the nerve centre of kitchens around the world.
Whether it is a composite sink, or the more classic stainless steel sink, the sink is often chosen as an end in itself, i.e. without taking into account the myriad accessories and combinations that can go with it.
Among the many accessories available, today we will discuss Plados kitchen cutting boards.
Plados Kitchen Cutting Boards
As we have already mentioned, a kitchen sink can come in different shapes and sizes, as well as in different materials. The same can be applied to matching cutting boards.
Our partner Pladoshas always embraced this formula by offering chopping boards of different sizes and, above all, created from a variety of different materials.
Materials
Wooden Chopping Boards
Among the very first accessories belonging to the Plados family of kitchen cutting boards is wood.
Wood is a very classic material and has always been present in our kitchens.
Following this centuries-old tradition, Plados has decided to offer a line of chopping boards that are elegant, durable and above all modular, i.e. perfectly adaptable to the size of your sink.
But as always, our most prestigious partner has not stopped at a basic production, but has created a range of really fine chopping boards in Iroko wood.
But what wood is Iroko?
L'Iroko is a very hard type of wood, tending to be orange-brown in colour, which comes from the forests of equatorial African countries such as Sierra Leone, Angola, Kenya, Ethiopia and others. Its great hardness makes it very resistant to warping, cutting and drilling.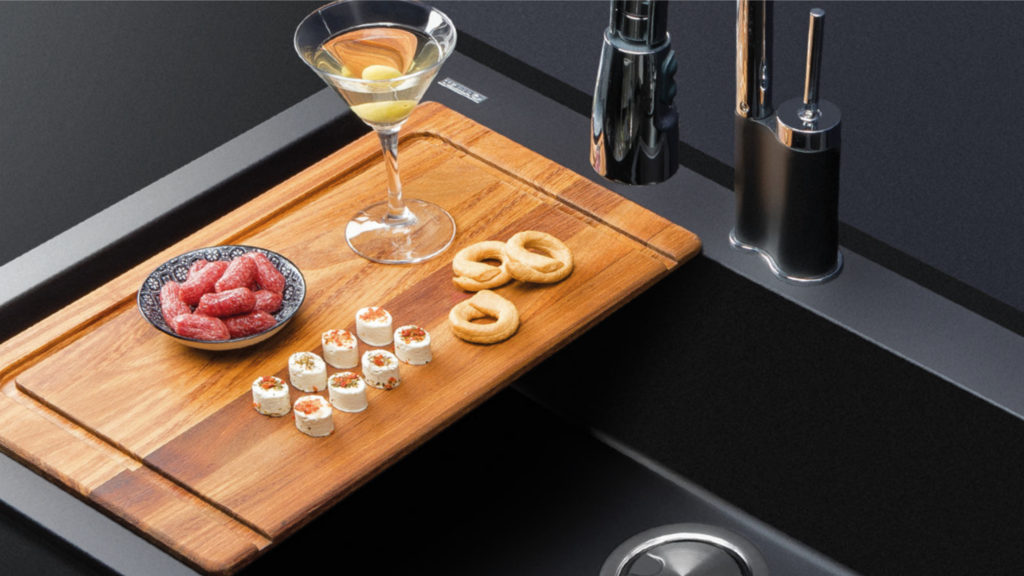 It is one of the most valuable and expensive woods in the world because of its incredible technical characteristics.
It is extremely resistant in nature to both water and moisture. It is also not very susceptible to temperature changes. Due to its high resistance, it undergoes very few treatments, making it a natural 100% product.
These incredible physical characteristics make it one of the best wood materials for creating products that need to withstand a lot of stress such as the cutting boards in our homes.
It should be borne in mind that this material, thanks to its mechanical characteristics, is able to guarantee a very high level of hygiene, given iroko wood's great resistance to cuts and grooves, favourite places for germs and bacteria to nest.
PLT99IRK
445x310 mm - Iroko wood cutting board.
For ATLANTIC model PL0991; for ROXANA series; for HARMONY series except HR0860, NK05110, DB09910, PL11610, HR0792, HR0992.
TAGIRK1
467x439 mm - Iroko wood chopping board.
For model HR0860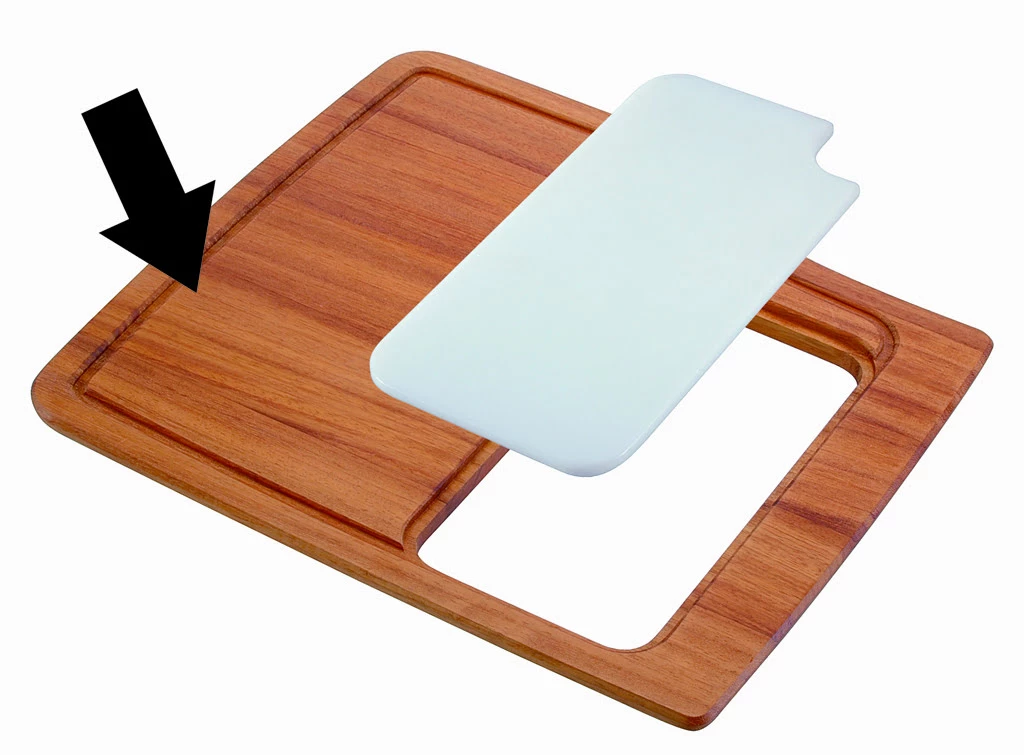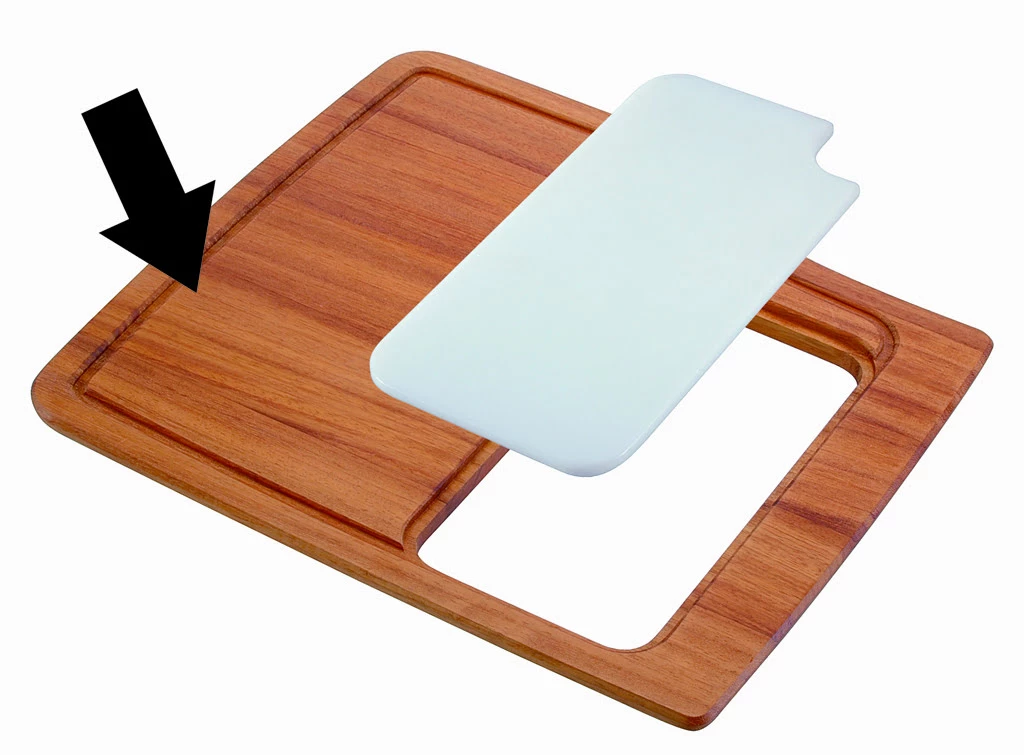 TAGIRK2
467x439 mm - Iroko wood chopping board.
For model HR0860, with hole for additional accessories sold separately:
- Stainless steel tray VAS93;
- Polyethylene chopping board TAGP79;
TAGL44
413x250 mm - Iroko wood chopping board.
For ELEGANCE AM8620 model and for ONE series except ON8620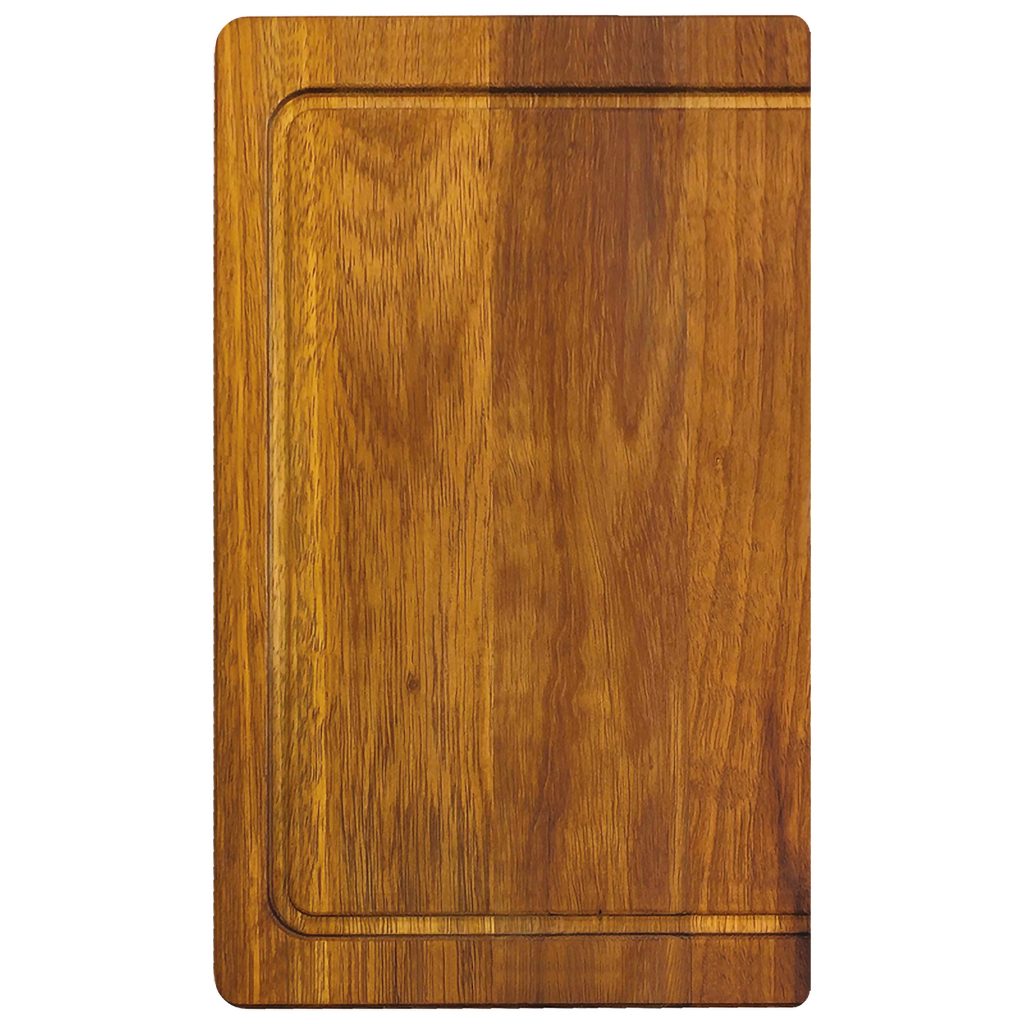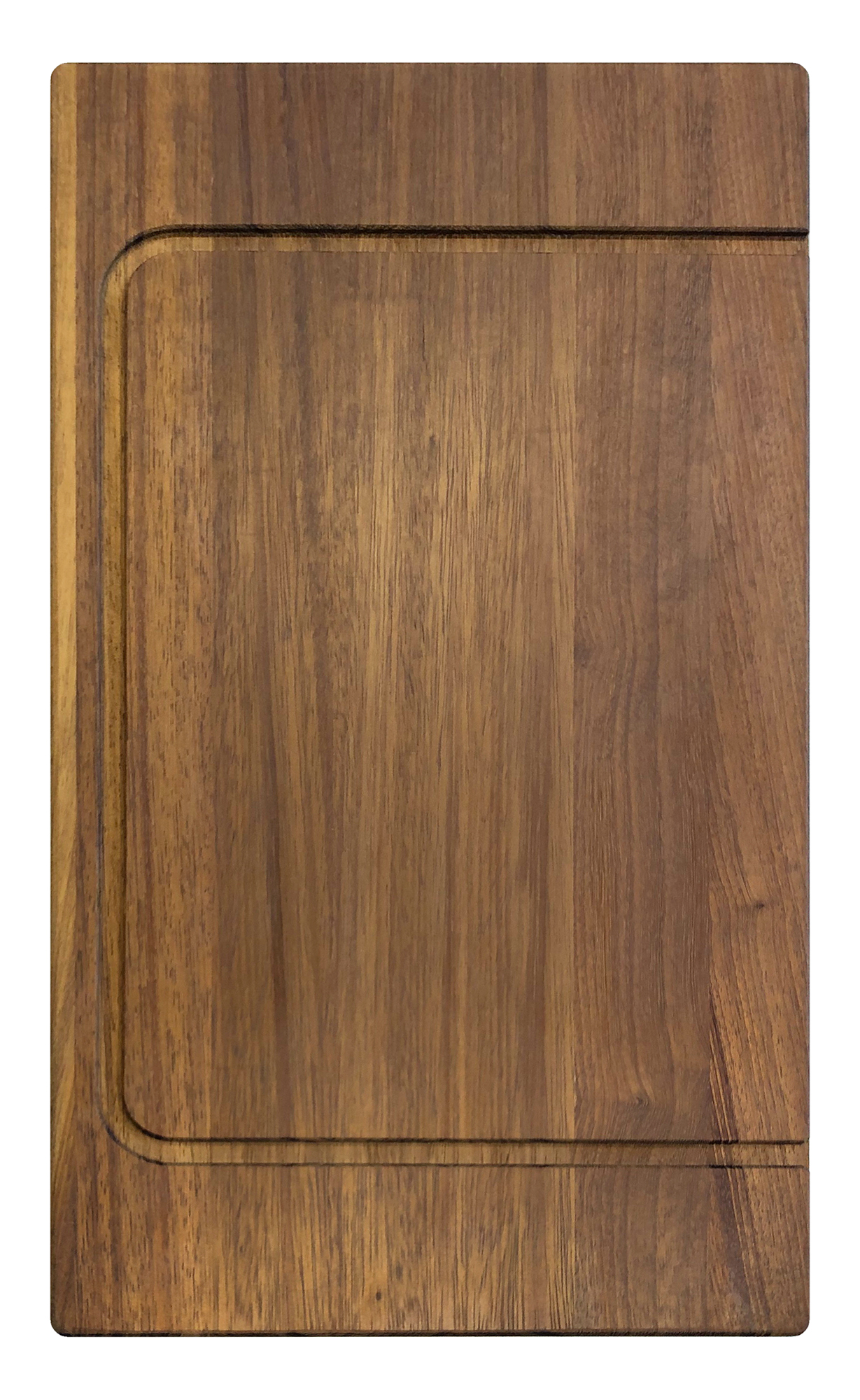 TAGL88
534x280 mm - Iroko wood chopping board.
Universal chopping board with external sliding, for all rectangular sinks except ONE series under-top and ONE series integrated.
Crystal Cutting Boards
Right after the wooden cutting boards, the offered Plados was enriched with beautiful crystal cutting boards.
In addition to being very elegant accessories, not only thanks to the high-quality material but also to the different finishes, Plados glass cutting boards can boast a very high resistance to breakage and scratches.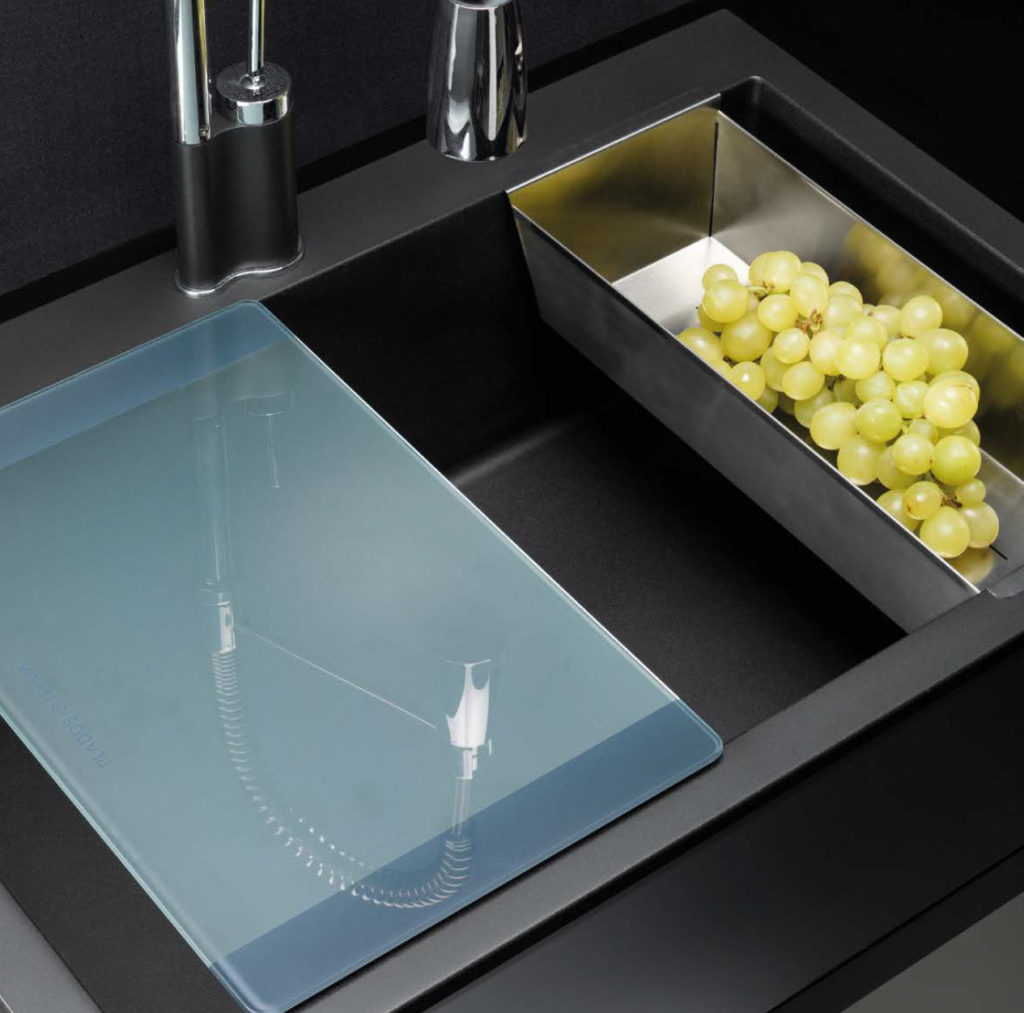 This is possible thanks to years of experience in processing this material and the treatments to which it is subjected.
As with iroko wood, crystal can also boast a very high level of hygiene thanks to its perfectly smooth work surface.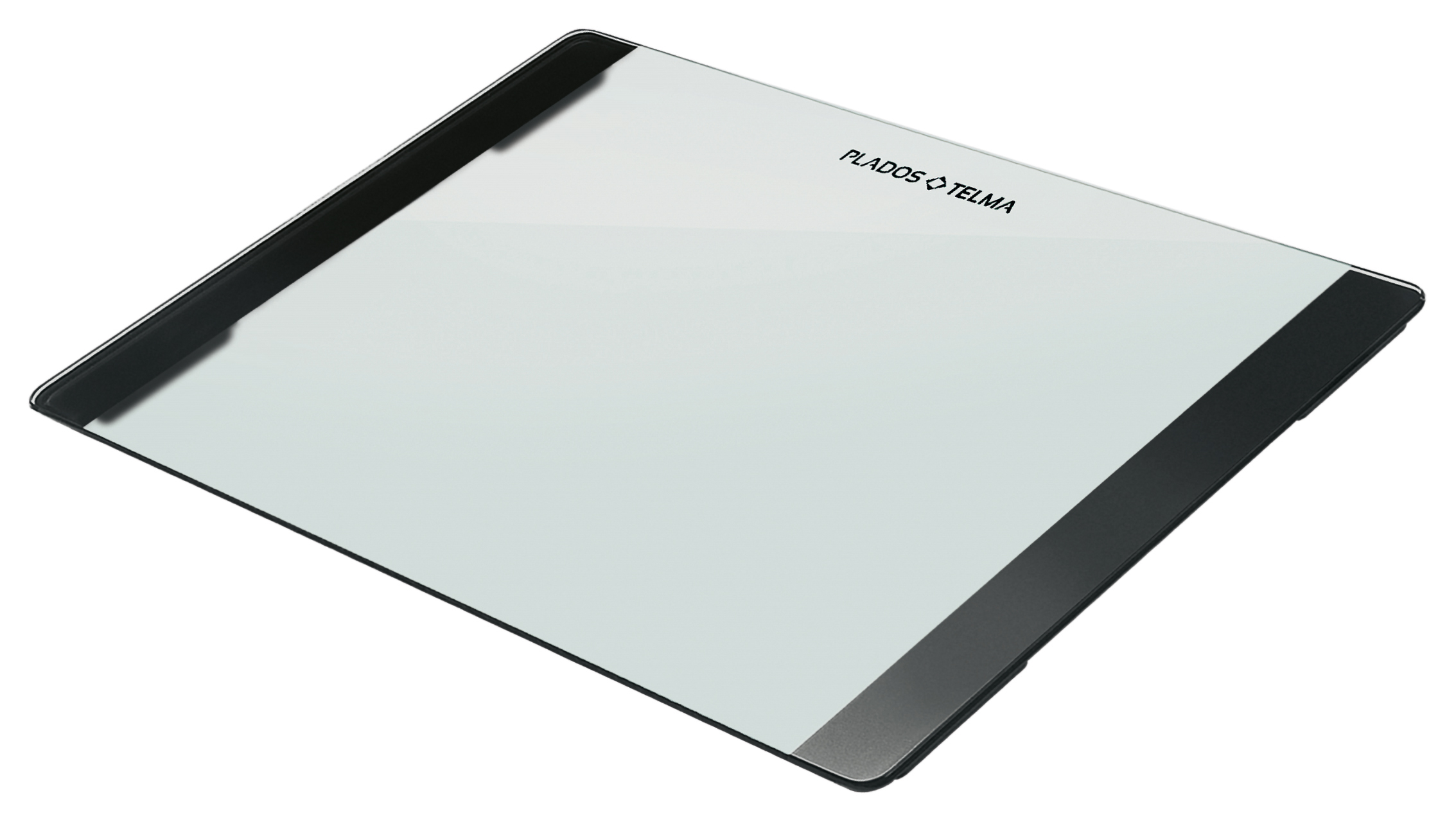 ONTAGCR
Glass cutting board, frosted on the back side. For ONE series except ON8420, ON8410, ON8620, ON8420ST, ON8410ST, ON8620ST.
TAGCR
Transparent glass cutting board with silkscreen printing on the back side. For all rectangular models except CX0981, SP0981, HR0860, HR0992, HR0862, HR0792, Roxana Series, ONE Series.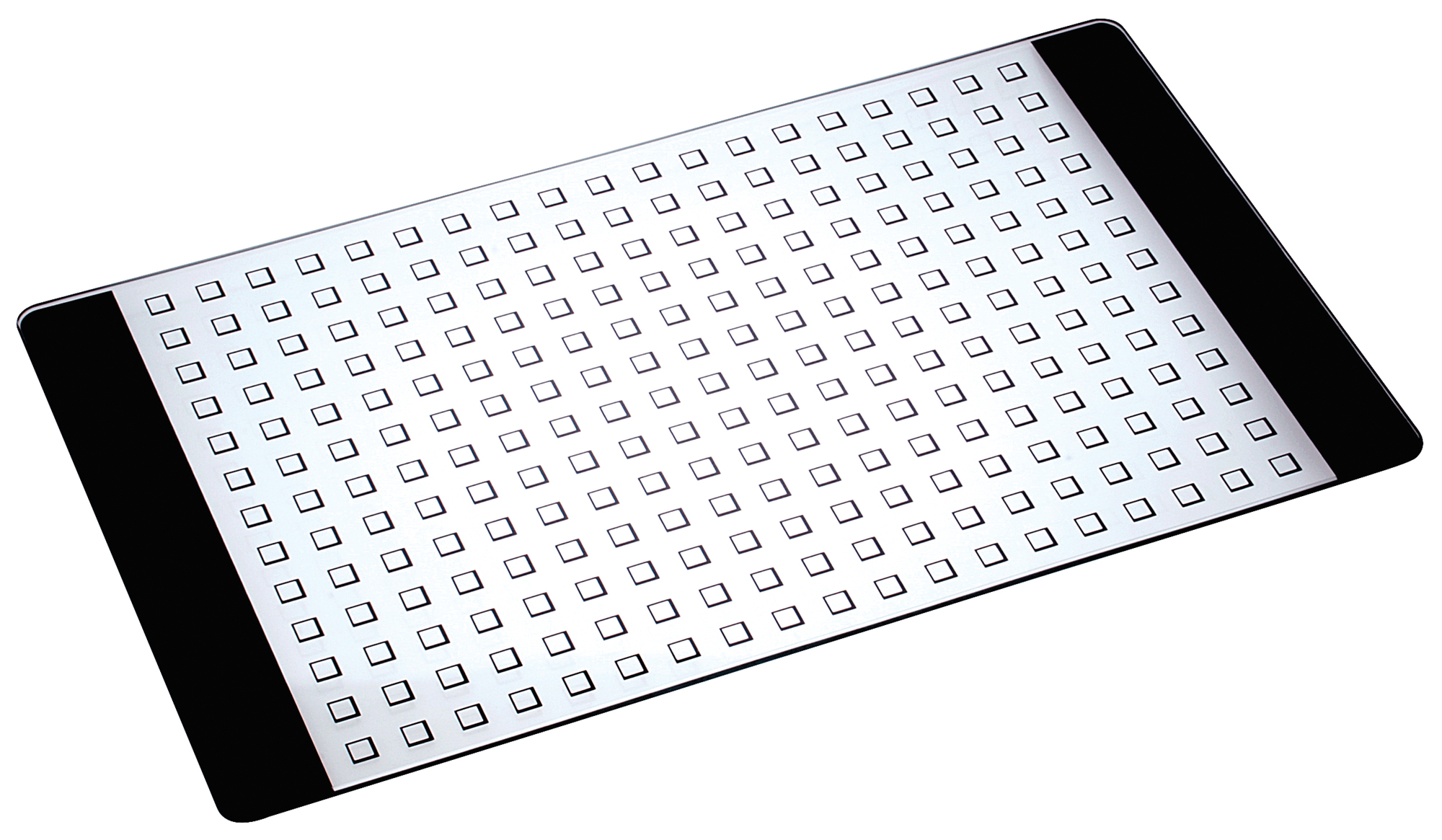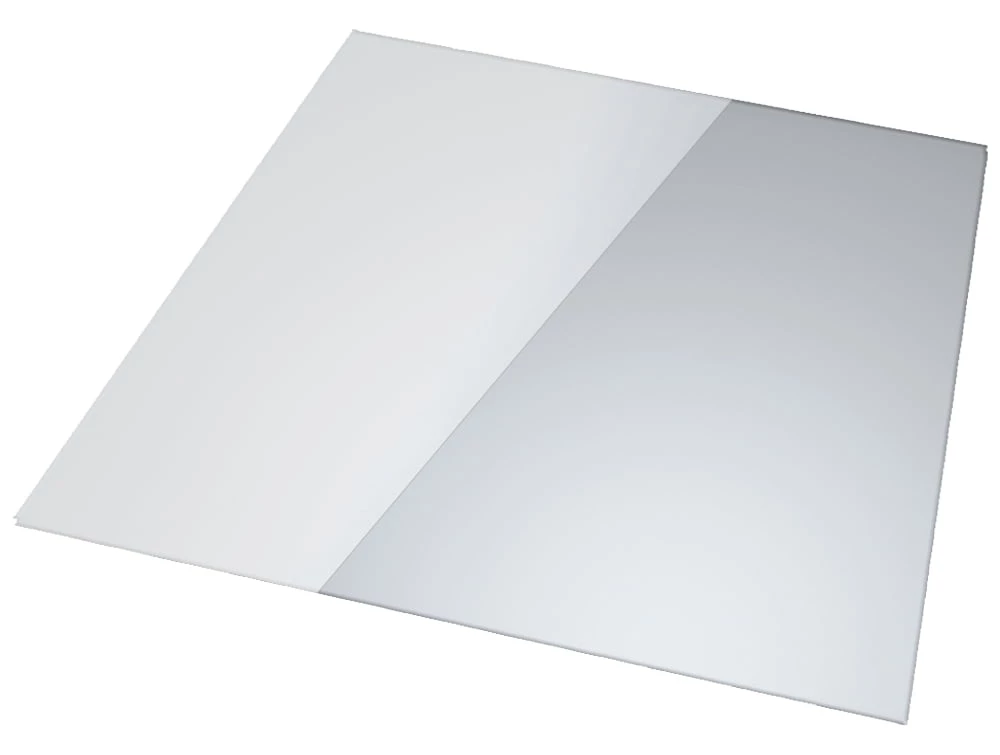 TAGCRLUX
405 x 430 mm - Glass cutting board for mod. LX8620
HPL cutting boards
HPL (High Pressure Laminate) is a new-generation laminate-type material obtained by layering a large number of fibres pressed together.
While maintaining many similarities with the production of normal laminates, the only thing that unites classic laminates from theHPL is the initial production process. All other production steps deviate considerably due to the introduction of new production techniques.
The various layers of the material used are immersed in polymer resins and treated at high temperatures, usually temperatures of around 150°C, and at high pressures.
This procedure makes it possible to "thermosetting' irreversibly, i.e. it gives the final product truly exceptional mechanical properties.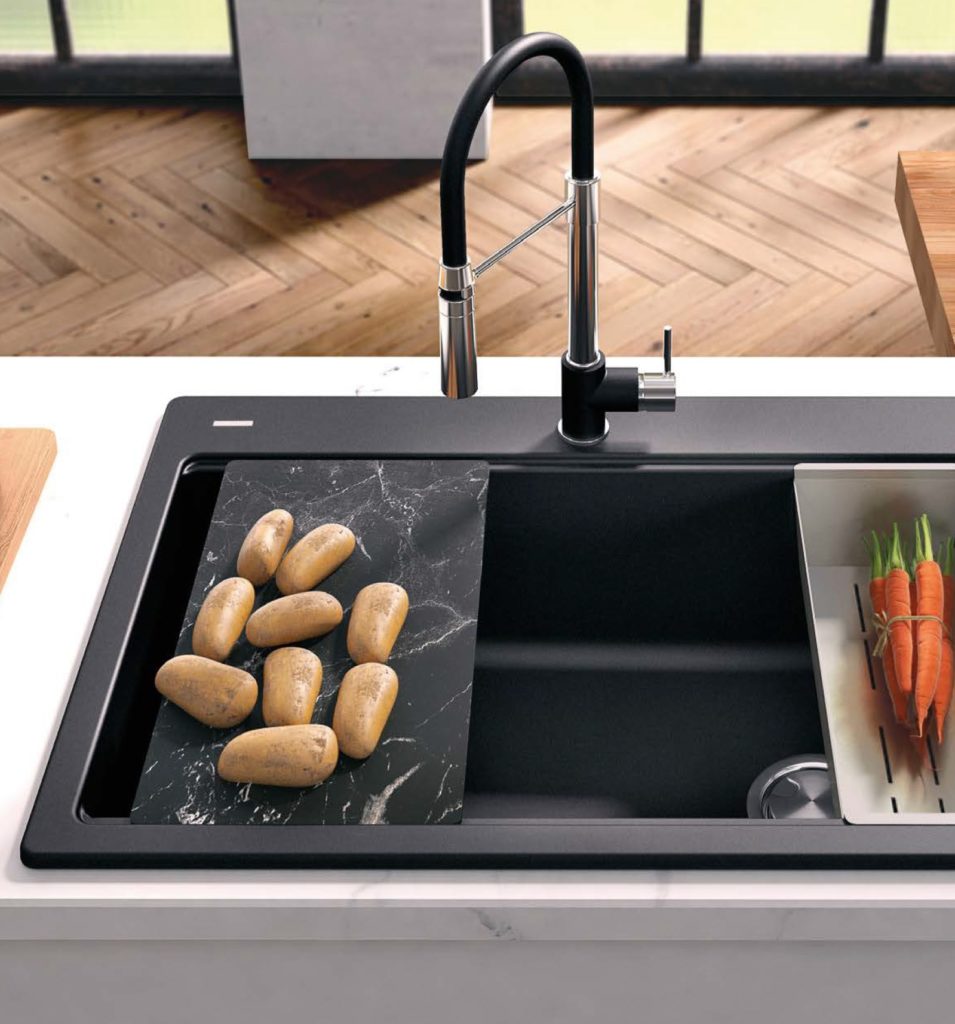 But what makes HPL so unique?
Among the very first merits of theHPL is the great sense of refinement and beauty of the finished product. At the end of its processing, the material looks like a kind of marble.
As we learn more about it, we can say right away that the material is completely impermeable to water, oils and other extremely staining foods/liquids such as wine and coffee.
Moreover, being perfectly smooth, it also resists steam and high temperatures very well. Many processes can in fact withstand up to 180 degrees celsius.
In addition to its thermal and waterproof capabilities, it is an extremely hard material and therefore very resistant to breakage and scratches caused by kitchen utensils.
In addition, as we have already mentioned, it is an extremely smooth material, which gives it an absolutely unrivalled capacity for cleanliness and hygiene. This is all thanks to the very low level of porosity achieved through its processing by compression of the materials that fill all the empty spaces within it.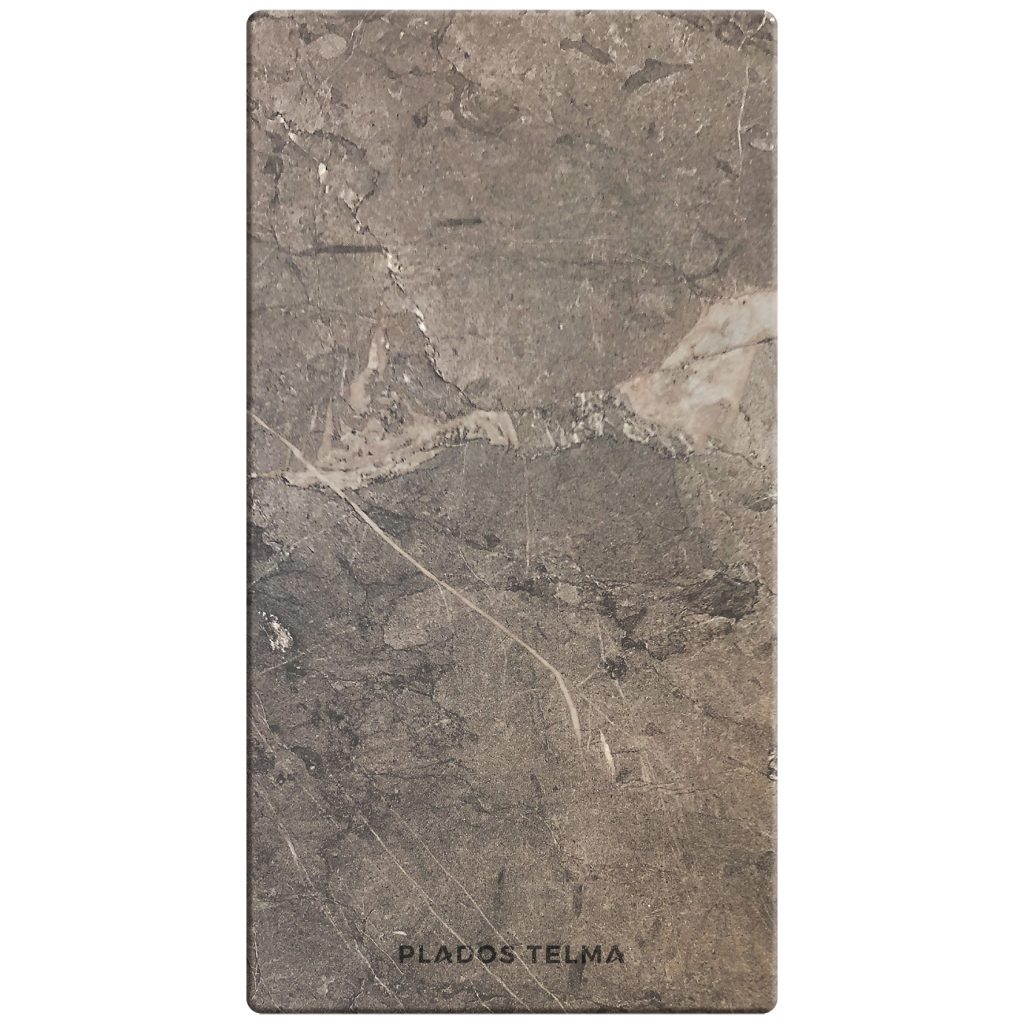 COPHPL88
529x280 mm - Universal bowl cover with external sliding device, for all rectangular sinks except under-top ONE series and integrated ONE series.
Available colors:
- COPHPL88-TOR - Dove grey
- COPHPL88-CEM - Cement
- COPHPL88-ARD - Slate
COPHPLON
414x250 mm - Tank cover for ONE series including under-top and integrated models; for AM8620 including under-top and integrated version.
Available colors:
- COPHPLON-TOR - Dove grey
- COPHPLON-CEM - Cement
- COPHPLON-ARD - Slate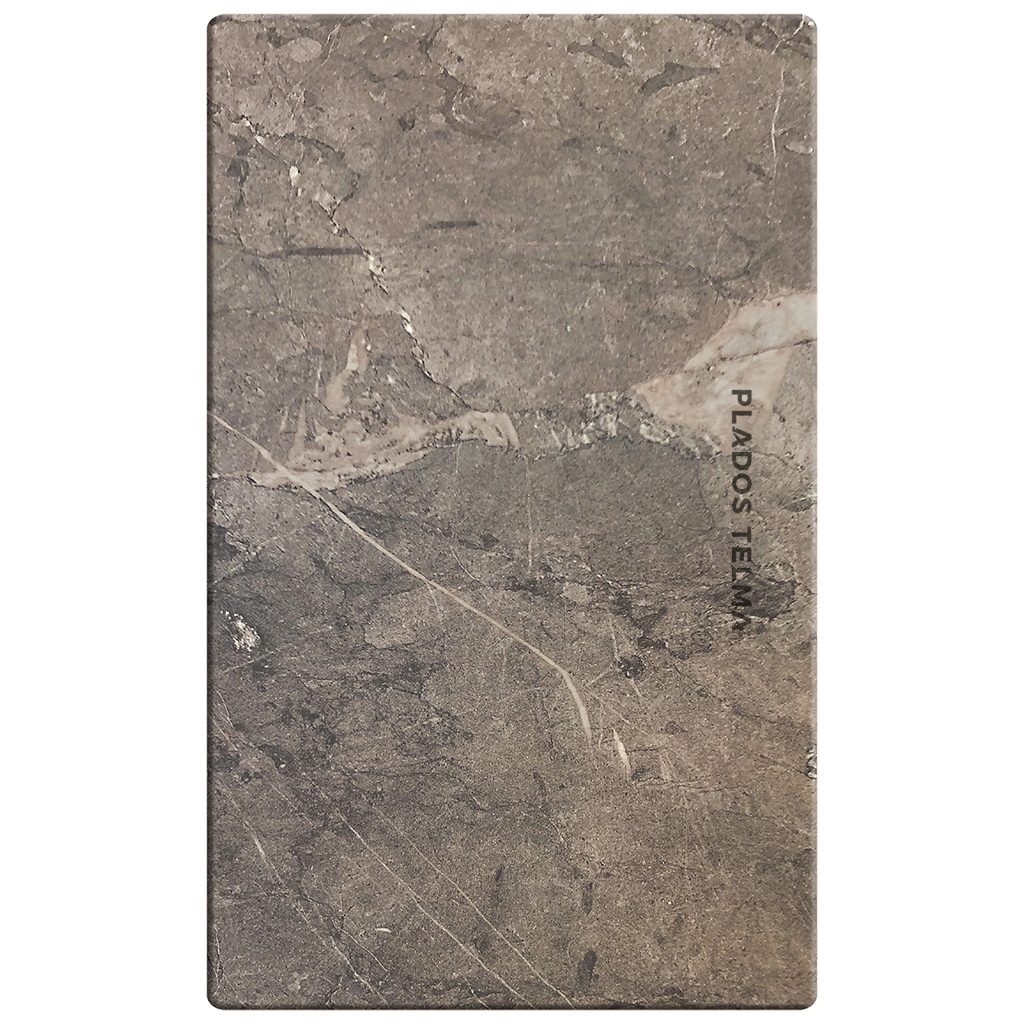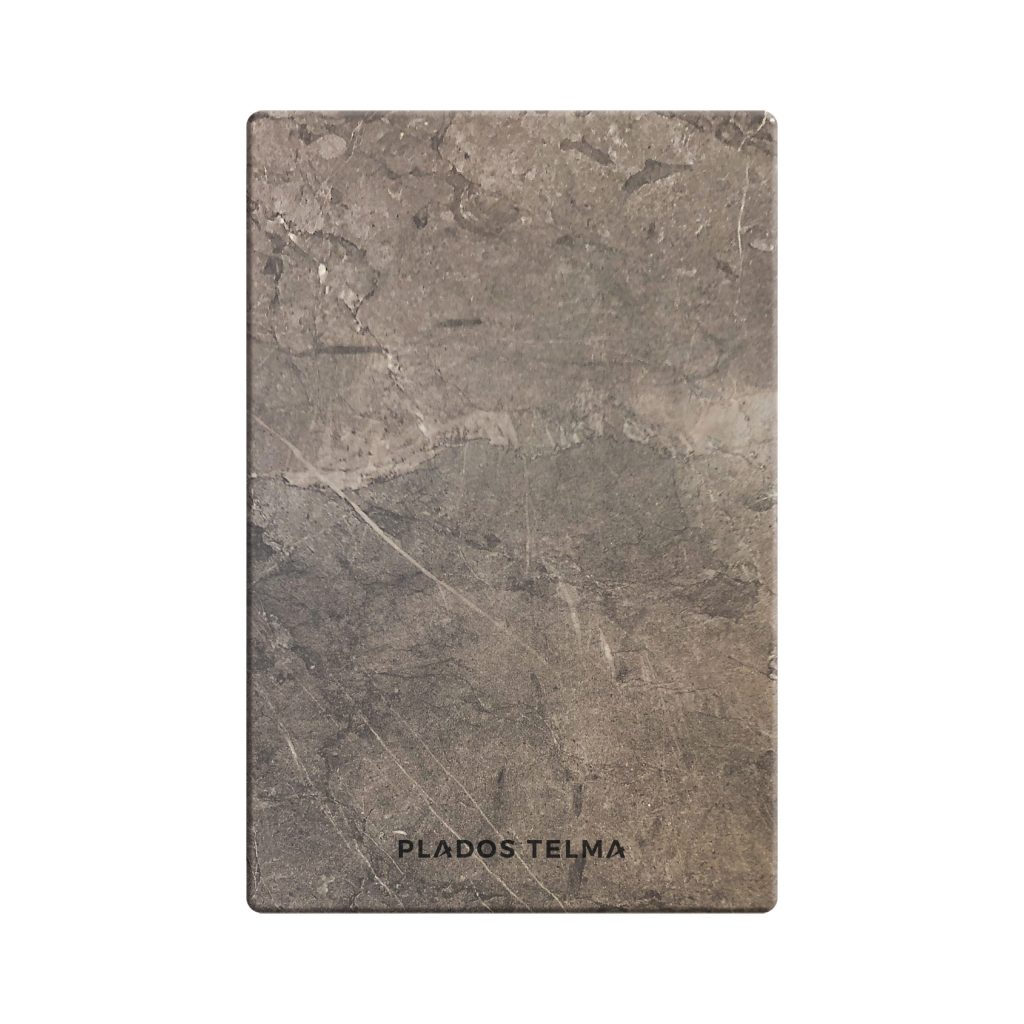 COPHPLX1
423x280 mm - Internal sliding cover for model LX8410.
Available colors:
- COPHPLX1-TOR - Dove grey
- COPHPLX1-CEM - Cement
- COPHPLX1-ARD - Slate
COPHPLX2
405x430 mm Internal sliding cover for model LX8620.
Available colors:
- COPHPLX2-TOR - Dove grey
- COPHPLX2-CEM - Cement
- COPHPLX2-ARD - Slate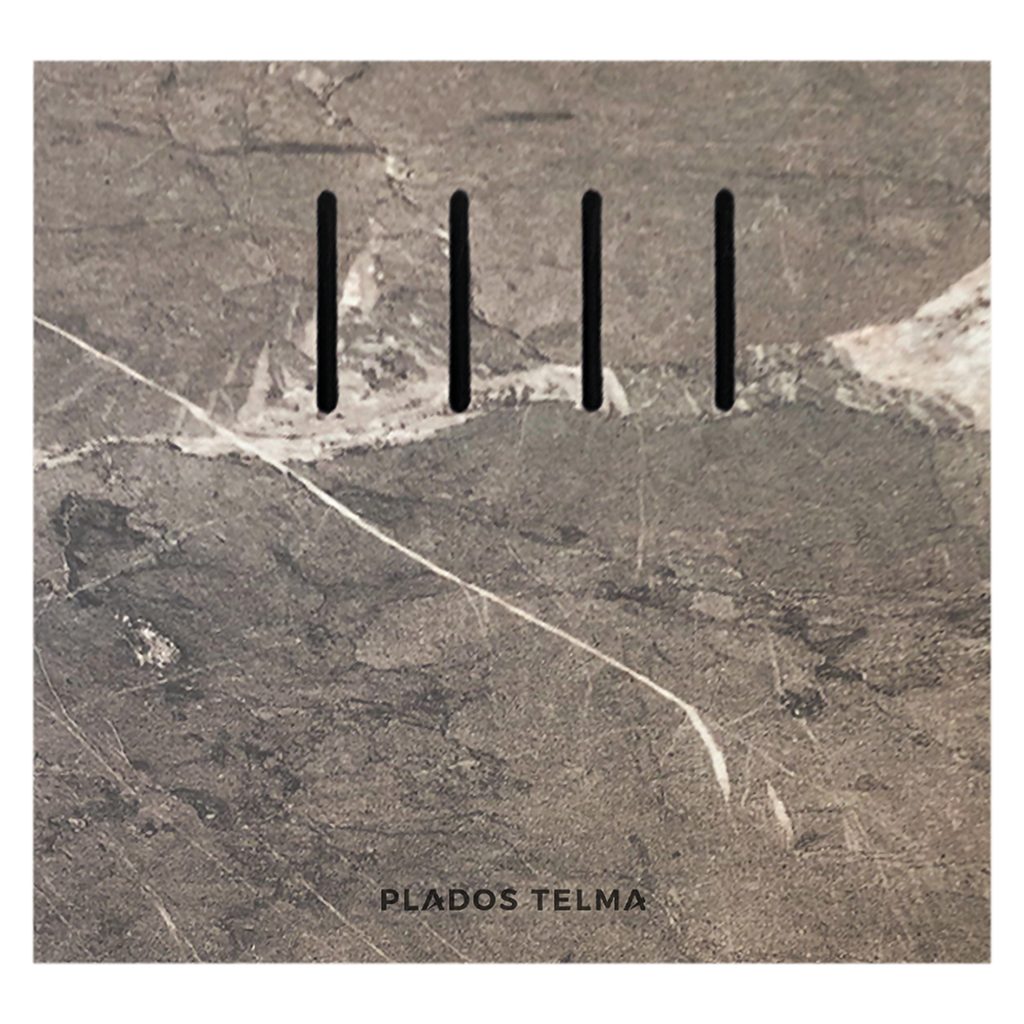 Polyethylene cutting boards
Closing the rich offer of ArredoItaliano of Plados kitchen cutting boardswe have chopping boards in polyethylene.
The polyethylene (abbreviation PE) is a plastic material that is now widely used in many areas. Just to give an idea of its level of diffusion, polyethylene represents 50% of the world's consumer plastics.
It is a material with good technical and physical capabilities:
It has excellent resistance to chemicals, so, for example, cleaning products will not ruin it over time;
It is a break-resistant material not because of its hardness but because of its flexibility;
It is a perfectly odourless and non-toxic material and therefore perfect for food use;
It has a very low permeability to vapours and liquids.
Despite being a material now considered 'entry level' continues to be very present in our kitchens and therefore still features in many catalogues.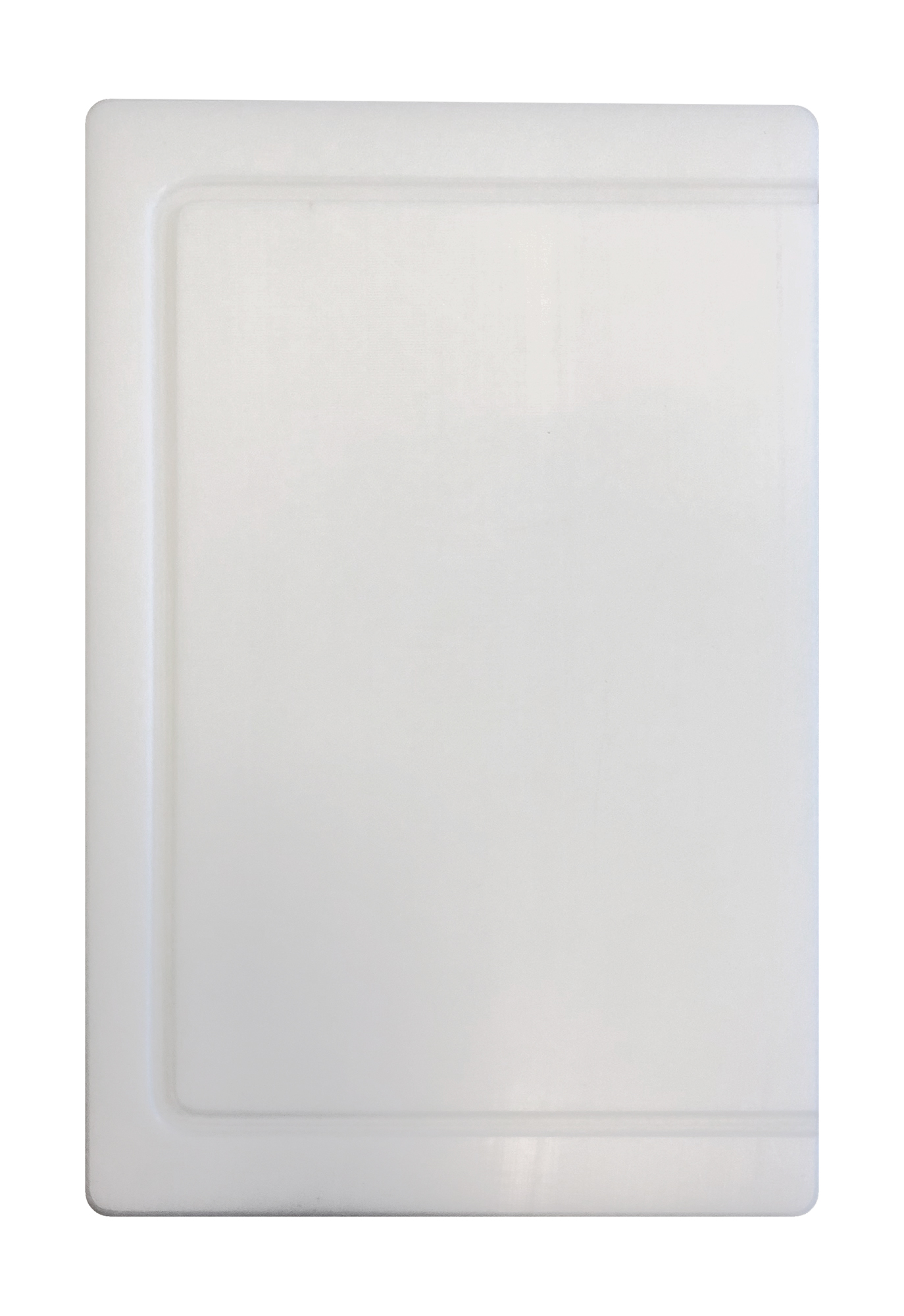 TAGP74
420 x 363 mm - Polyethylene cutting board. For model AM8620 and ONE/CUBE series except mod. ON8620
TAGP79
297x160 mm - Polyethylene chopping board.
For model HR0860: additional accessory for TAGIRK2 + VAS93.