Foreword
Over the years, our homes have evolved, changing their furnishing styles and seeing the appearance of increasingly futuristic furnishings. Even mixers (the natural evolution of the more classic taps) have not missed this race for innovation.
With increasingly elegant shapes and increasingly refined materials, mixers, both for bathrooms and kitchens, have become true design objects over the years, and no longer simple means of dispensing water.
With this great desire for innovation in both style and technology, ArredoItaliano is pleased to present its new lines of kitchen mixers e bathroom mixers.
Types of Mixers
While they might all look the same at first glance, mixers are often very different from each other, and not just in terms of aesthetics.
So here is a short list with the most popular mixers to date:
Traditional Taps
Single lever mixers
Thermostatic Mixers
Tri-Flow or Three-Way Mixers
Traditional Taps
Often when we talk about taps and mixers we tend to confuse them, believing them to be synonymous. The truth is that they are two very different devices not only in terms of aesthetics but also in terms of the amount of technology present in them.
In traditional taps, the controls for cold and hot water are independent of each other, and to obtain the desired water supply temperature it is necessary to use both controls, thus mixing the water manually.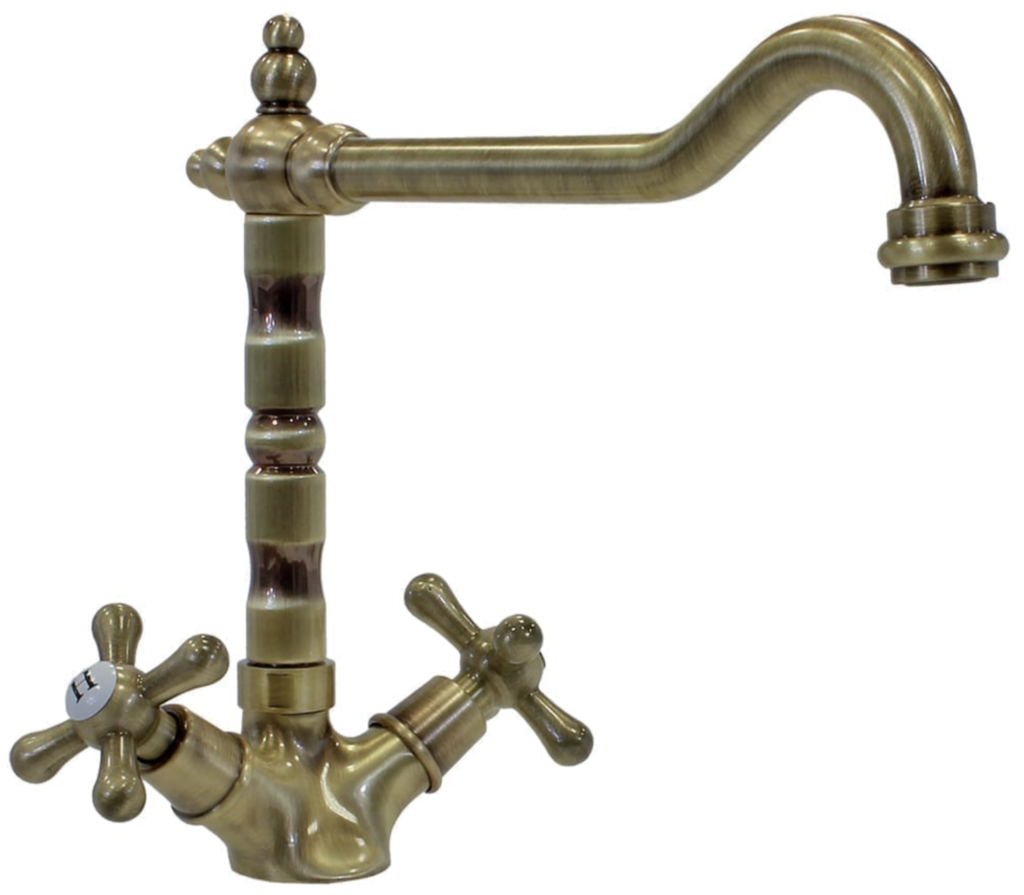 The transition from taps to mixers was fairly quick, due to the fact that the dispensing of the taps was (and is) quite coarse and wasted a lot of time with manual mixing, not to mention the huge waste of water during the various adjustment attempts.
I Single lever mixers
With the advent of single lever mixers, the double controls were completely abandoned in favour of a single lever capable of managing hot and cold water simultaneously, and carrying out automatic and almost instantaneous mixing.
However, if on the one hand it simplifies the life of the user, on the other hand the technological and component level of the whole apparatus has had to be considerably enriched.
The heart of single lever mixers is the "cartridge", that is, the plastic container that contains the "ceramic disc mixing valve", which is really responsible for the correct supply and "mixing" of water.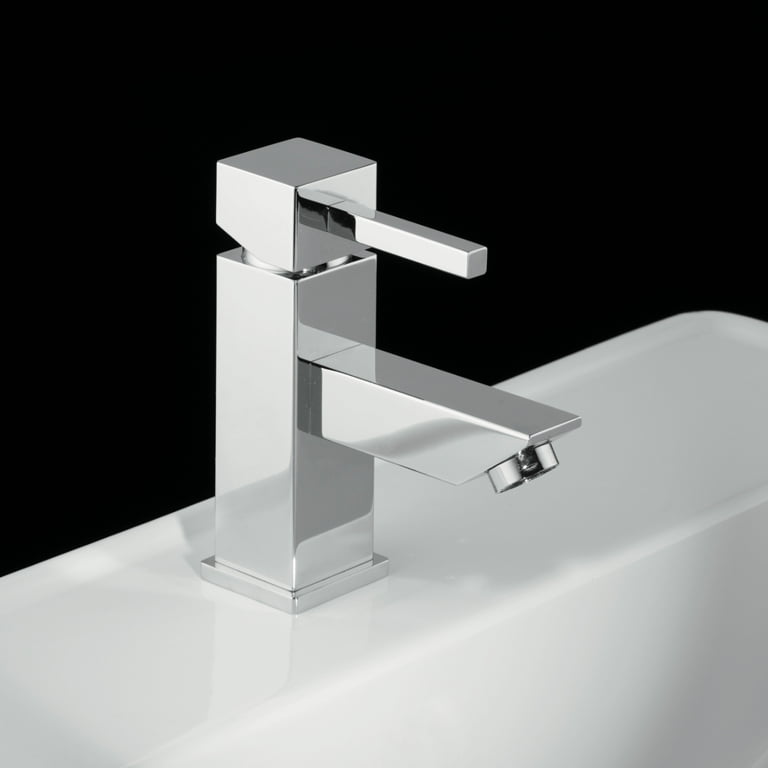 Thermostatic Mixers
Thermostatic Mixers are a further step forward in the technological evolution of mixers. This type of mixer now has two types of controls:
A Temperature Selector which manages in a precise and preventive way the water supply temperature, keeping it always constant;
A Water Flow Selector which manages the water flow rate required by the user.
As you can well guess, the main convenience of this new system is to have the required temperature before even starting the water supply, saving several liters on the water bill.
But the advantages do not end here. In addition to preventive temperature management, thermostatic mixers are also able to maintain a constant temperature by automatically carrying out the mixing variations necessary to maintain the temperature set by the user.
Tri-Flow or Three-Way Mixers
I Three-Way Mixers (Tri-Flow)are a particular type of mixer that allows you to manage three types of water separately, that is: the two mains waters (hot and cold water) plus a third one, for example water purified by a filter system.
All impurities in the water, such as bacteria, limescale, heavy metals are perfectly filtered out through the special activated carbon filter kit.
All the Three-Way taps we propose, also rigorously Made in ItalyThey can be installed in place of the common kitchen tap as the hole on the sink is always standard (35-37 mm), or, as in the case of the drinking bottles, they can be installed in addition to the home tap through a second pre-hole on the kitchen sink.
There are different models of Three-Way faucets depending on the sizes and colors.
In contrast to mixers from other manufacturers, the internal body of three-way mixers Plados that we propose is made of technopolymers certified for contact with foodstuffs, while the tube for dispensing purified water is made of stainless steel or polyethylene, instead of brass. For consumers' health, this represents a huge leap in quality because it is well known that brass releases heavy metals such as lead, nickel and copper, all elements that are very harmful to health, when running water. In addition to this, the mixers are equipped with a sophisticated double-lip gasket that ensures a better seal even in the presence of particularly calcareous and aggressive water.
Vegetable Active Carbon Filters
As mentioned above, with the installation of a Three-Way mixer it is necessary to purchase a vegetable activated carbon filter (filter cartridge) in order to obtain totally purified water.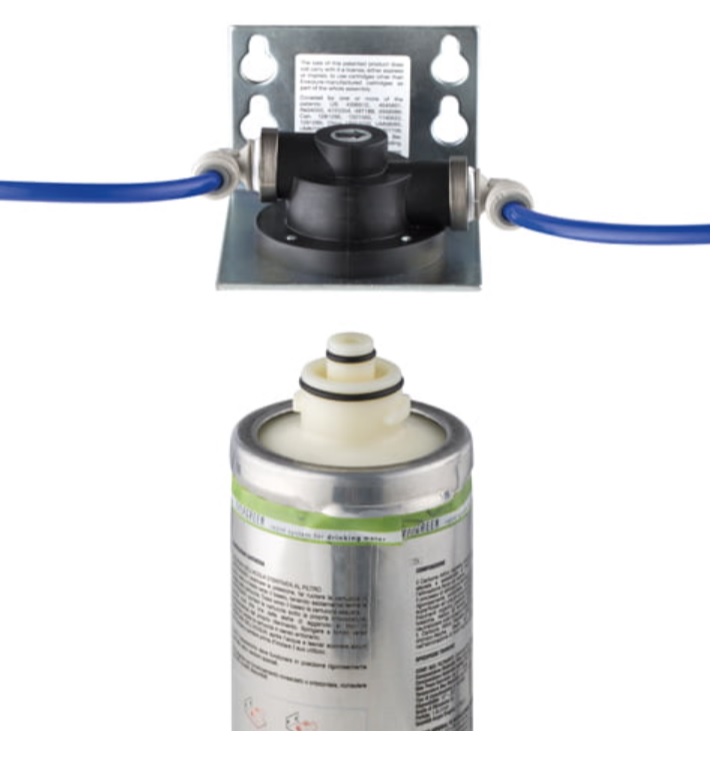 Vegetable activated carbon is a material with a highly porous structure capable of retaining many molecules of other substances inside. Activated carbon filters retain impurities down to 5 microns, also exerting a bacteriostatic action. Pollutants, chlorine and unwanted odors, mold, algae, protozoan cysts, and other bacteria are retained within the porous structure of the active carbon, generating water free of harmful substances and ready to drink.
Our filters can guarantee a quantity of delivered water of 11,370 litres. On average, this quantity is used in a year and therefore we recommend changing the filter cartridge at least once a year.
We would also like to remind our readers that today the state offers a Water Bonus for the replacement of old water supply equipment such as taps and mixers. For further information we refer you to our article on the Water Bonus 2021.
With our Newsletter, you can get access to more guides, information and discounts.