Cooker hoods are as ornamental as they are useful in our beloved kitchens.
They are often seen only as wall-mounted hoovers useful for removing the fumes of more or less successful cooking. The truth is that their functions are many and varied and offer many benefits both to us and to the environment.
Whether it's unpleasant odours or vapours that are a bit too much, cooker hoods get rid of them in no time at all, provided we have chosen the right one for our needs.
Let's not get bogged down in small talk, but let's take a look at the features and functions that a cooker hood can have.
Let's start with the basics: the characteristics of cooker hoods
First of all, let's start with the basic question. What does a cooker hood do?
As already mentioned, kitchen hoods have the thankless task of drawing all those fumes and vapours, often of a pest nature when something goes wrong, out of our kitchens and into the outside of our homes. As well as ensuring our safety, this function also serves to considerably improve the liveability of kitchens, which are now often used as dining rooms.
Are all cooker hoods the same?
Absolutely not. First of all, the size can vary according to our needs, or rather, according to the needs of our hob. The rule is that a cooker hood should be about the same size as the cooker installed underneath it. Secondly, there are a series of somewhat more veiled characteristics which we will now go into in detail:
Hood dimensions: As mentioned above, the hood must be at least as large as the hob that it will overlook, in order to guarantee reliable extraction of all vapours;
The suction air flow rate: Size is often not synonymous with suction power. We must be careful, when purchasing our next cooker hood, that the suction power is proportionate to the kitchen space. In fact, we must bear in mind that the hood must be able to quickly suck in all the fumes already present in a kitchen if it has not been used from the start. This will ensure high levels of safety;
Suction or Filter: There are two main types of hoods on the market, but we will cover this topic later in the article;
NoiseSafety is certainly the most important aspect of a cooker hood, but when talking about a domestic environment it is also necessary to talk about noise and noise pollution. Although a cooker hood for canteens can be defined as the non plus ultra, they are certainly not the best in terms of noise. For this reason, home cooker hoods have had to come to the aid of consumers by offering more technologically advanced devices to guarantee both efficient extraction and low noise;
The positioningAs far as positioning is concerned, the most correct range is from 50-60 cm to a maximum of 80-90 cm from the hob. As you can imagine, a cooker hood that is too close to the hob will make the handling of pans more complex, while a mounting that is too high could affect the immediate effectiveness of suction.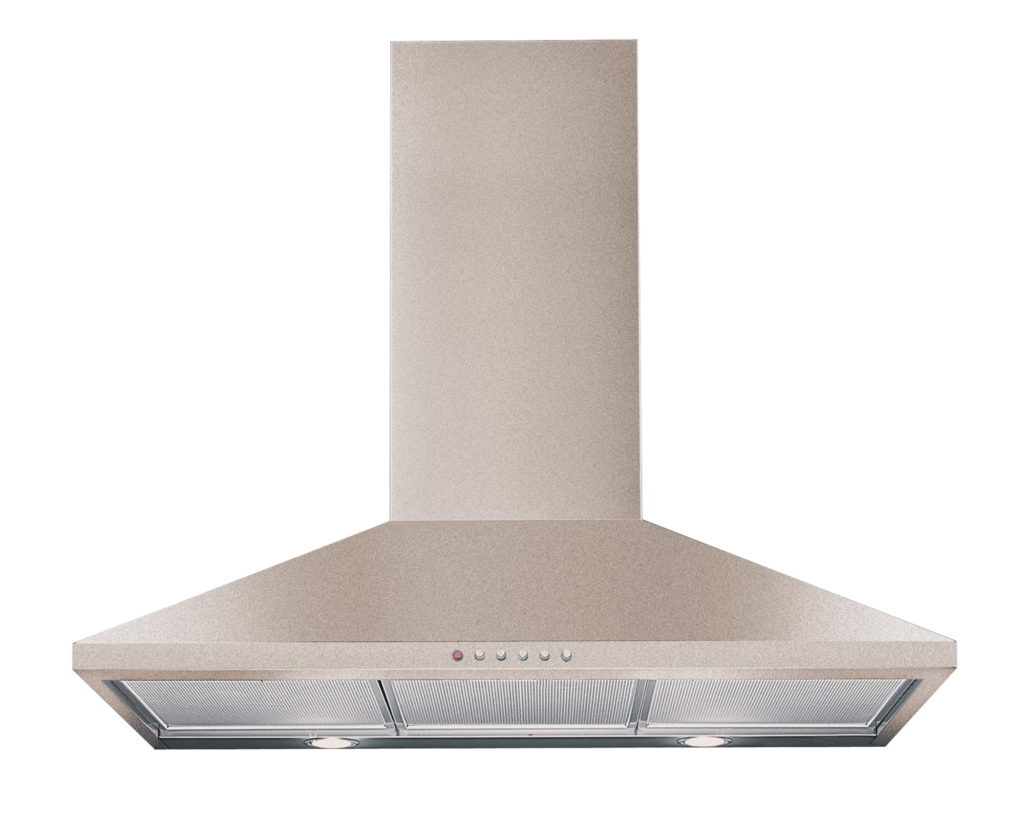 Don't forget maintenance!
An efficient cooker hood will be efficient for a long time, but not forever. As with all appliances with a filter, its proper functioning is always subject to a constant and careful monitoring. cleaning / replacing filters in addition to the normal washing procedures for surfaces that will inevitably become greasy due to the vapours laden with grease particles.
Filter hoods or fume hoods?
Extractor hoods
Extractor hoods are household appliances that are used to extract all the odours and vapours produced when cooking food. Once these vapours have been extracted, they are conveyed out of the home through a dedicated vent.
Extractor hoods are usually mounted above the cooker hob to ensure maximum extraction, which is achieved by means of a fan positioned inside the hood structure.
But the extraction process is not limited to the expulsion of greasy vapours. These vapours will pass through a series of filters that capture the grease and other particles before the final expulsion of purified air.
Filters are made of different materials and can have different shapes depending on the type of filter. "form-factor of the hood. These materials can be metallic (steel or aluminium), allowing them to be washed in the sink or even in the dishwasher.
There are different types of extractor hoods in addition to those above the hob. To give some examples there are:
parade hoods
retractable extractor hoods
extractor hoods integrated in induction hobs
island hoods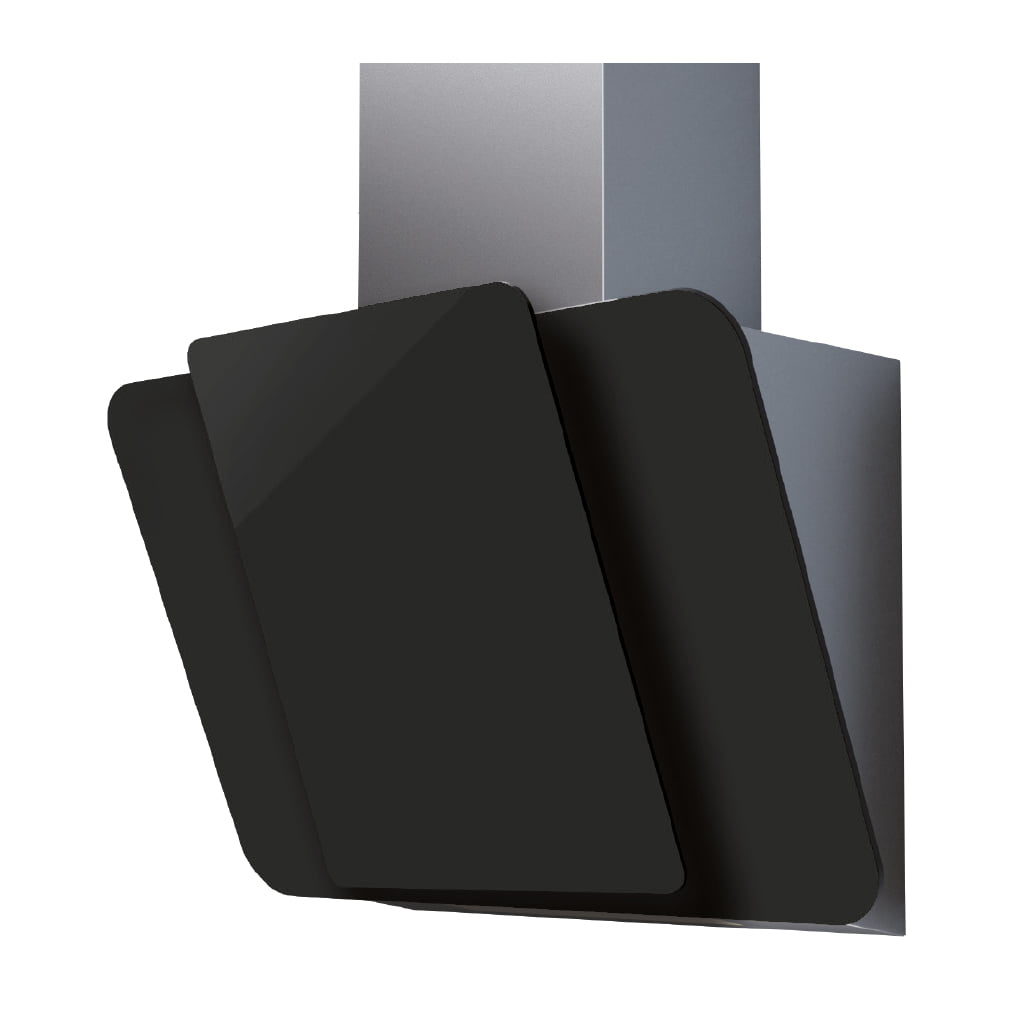 Filtering Hoods
Filtering hoods, unlike extractor hoods, are a type of appliance that arose from the need to allow the installation of hoods without an outlet to the outside.
Unlike extractor hoods, filtering hoods, once they have sucked in the fumes and odours, purify the air thanks to a sophisticated system of active carbon filters before conveying it back into the kitchen. Since the filters are more subject to wear and tear, given the need to filter as much air as possible, they must be replaced periodically.
In addition, because they are made of a very special material, activated carbon filters cannot be cleaned as well as normal metal filters. For this reason, it will be necessary to replace them within a period of 6 to 12 months.
In addition to the activated charcoal filter, there is also a grease filter inside the fume hood. This filter is made of metal (steel or aluminium) and can be washed in the same way as normal metal filters in extractor hoods.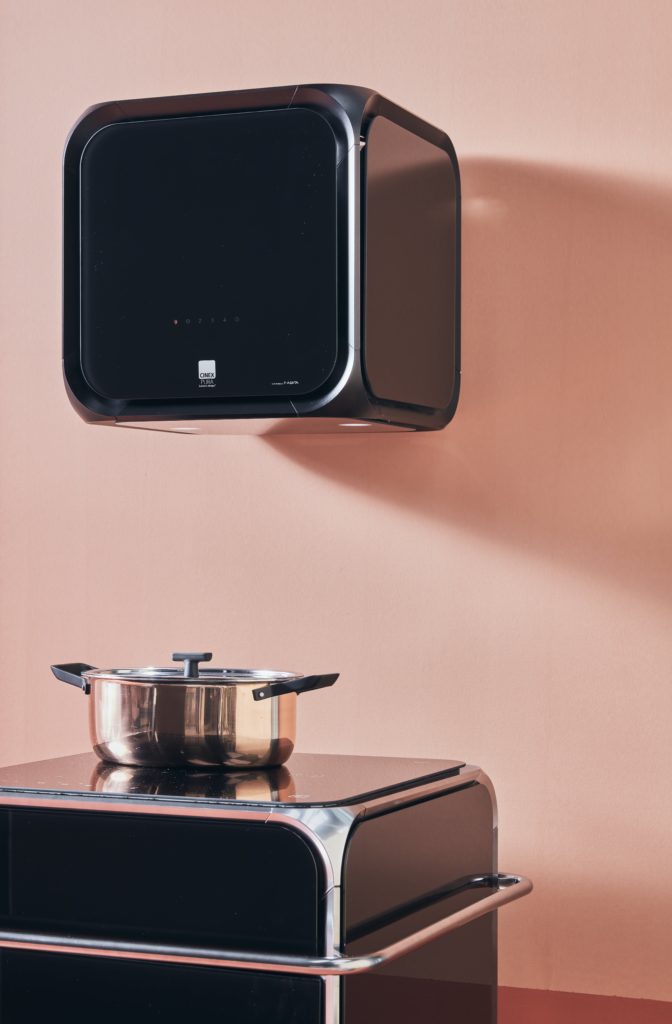 Extractor hoods or filter hoods?
Generally speaking, both types of hood do their job perfectly. It is only in the case of serious smoke problems that the extractor hood is a better ally, as in the latter case we can expel the fumes directly to the outside without having to open all the windows, which we recommend doing in any case when the kitchen is invaded by fumes.
The first thing to check is whether or not the kitchen is equipped with a smoke expulsion duct and, if not, whether it is possible to create one. If this proves impracticable, filtering hoods will be the only viable choice.